Brasstown Bald: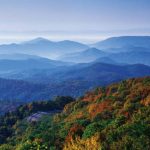 Take Jack's Knob Trail north from its Chattahoochee Gap intersection with the Appalachian Trail and after climbing almost 1500 feet you reach Brasstown Bald, the highest point in the state of Georgia. Brasstown Bald is 4,784 feet above sea level, making it 326′ taller than Blood Mountain, its neighbor to the southwest. The mountain, and almost 13,000 acres of land surrounding it are part of the Brasstown Bald Wilderness Area.
Lake Chatuge: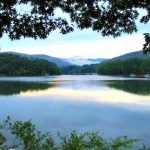 Hiawassee is the county seat of Towns County, nestled among the Blue Ridge Mountains in the northeast corner of Georgia. It's a nice place, and still has a smalltown feel. Not only is Hiawassee a mountain town, it also sits on the banks of Lake Chatuge, making for a beautiful setting. The Hiawassee River
---
Helen GA German Town: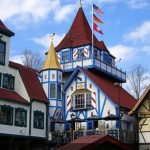 Another short trip from Hiawassee is to Helen, Ga. Helen is an interesting town. When the sawmill closed in 1931, the town gradually deteriorated until the 1960s. With German-spiced restaurants, Old World towers and balconies, and specialty and import shops tucked along its strasses and platzes, gingerbread-trimmed Helen is a storybook re-creation of an alpine village perched along the Chattahoochee River.
---
Alpaca Tierra Farm – Young Harris, Georgia: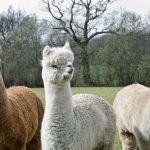 Alpaca Tierra is located on 24 acres in the beautiful North Georgia Mountains in Young Harris, Georgia only 2 hours from Asheville, Chattanooga, and Atlanta.
---